While the six largest companies in the world, linked to Information Technology and AI have record valuations in the midst of the pandemic, the rest suffers from surviving!
Mientras las 6 empresas más grandes del mundo y ligadas a la Tecnología Informática e Inteligencia Artificial tienen valuaciones récord en plena pandemia, el resto sufre por sobrevivir!

Valuation October 26, 2020, & Low52-week variation!

Apple 1.97 T USD – 158%
Microsoft 1.60 T – 75%
Amazon 1.60 T – 118%
Google – 1.07 T – 71%
Facebook 789 B – 121%
Total 6.57 T = 18.5% of total US Stock Market Cap 35.5 T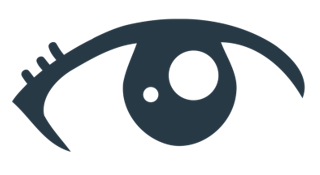 ETC = Emotional TRUST Control
ETC brings cutting-edge technologies to your company with an integrated solution to improve specific aspects:
The main Benefits and Attributes of ETC are:
– Permanent TRUST control: reduce undesirable behavior. – Loss Prevention
– Organizational Climate – Measurement and continuous improvement.
– Human Resources Management – Selection of the right candidates.
– Human Resources – Process optimization and quality management.
– Operations Control – Improve supervision and reduce operating costs. – Finance



ETC = Emotional TRUST Control
ETC acerca a tu empresa tecnologías de punta con una solución integrada para mejorar aspectos específicos:
Beneficios y Atributos:
– Control de CONFIANZA Permanente: reduce el comportamiento indeseable. – Prevención de Pérdidas
– Clima Organizacional – Medición y mejora continua. – Recursos Humanos
– Optimización de procesos y Gestión de calidad. – Operaciones
– Mejora la supervisión y reduce los costos operativos. – Finanzas

La optimización de los puntos anteriores pueden ser las utilidades y supervivencia de su empresa.
The optimization of the previous points can be the profits and survival of your company.
ETC = Emotional TRUST Control
High-level executives in charge of defining the strategies and work initiatives for the survival of their companies must consider AI and technology as a priority for their organization!
Why?
The use of technologies to predict human behavior and its analysis through hard data (emotional states and related metrics) that support trends and patterns are a reality that can be the difference to survive.
Functional leaders seeking to understand the implications of AI in specific business functions and industries. Mature professionals in the mid-career have to know and keep up with the Artificial Intelligence revolution to survive.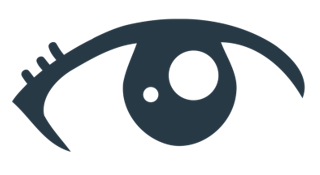 Ejecutivos de alto nivel encargados de definir las estrategias e iniciativas de trabajo para la supervivencia de sus empresas deben considerar a la Inteligencia Artificial y la tecnología como una prioridad para su organización!
Porque?
La utilización de tecnologías para predecir el comportamiento humano y su análisis a través de datos duros (estados emocionales y métricas relacionadas) que soportan tendencias y patrones, son una realidad que puede ser la diferencia para sobrevivir.
Líderes funcionales que buscan comprender las implicaciones de la Inteligencia Artificial en funciones comerciales específicas y su industria. Profesionales maduros a la mitad de carrera, tienen que conocer y mantenerse al día con la revolución de la Inteligencia Artificial para sobrevivir.
ETC = Emotional TRUST Control

Learn about ETC vertical applications across 20+ industries with modules that will transform your business: Processes, Corporate Climate, Personal Selection, and Loss Prevention.
Conozca las aplicaciones verticales de ETC en más de 20 industrias con módulos que transformarán su negocio: procesos, clima corporativo, selección de personal y prevención de pérdidas.
ETC = Emotional TRUST Control
40%
AI Technology could increase labor productivity by up to 40% by 2035.
SOURCE: ACCENTURE
$15.7tn
Over the next decade, AI could generate an additional $15.7 trillion worth of additional economic activity across the world.
SOURCE: PWC
73%
Global GDP could increase by as much as 14% due to increased productivity and consumption-side effects.
SOURCE: IBM REPORT
AI is the biggest commercial opportunity of our time.