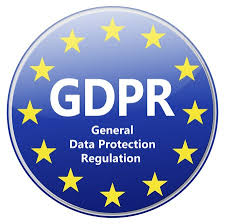 In line with International Data Protection Regulation, including the European Data Protection Board, ETC system collects your personal information only to the extent necessary to fulfill a precise purpose related to our tasks.
ETC put in place measures to guarantee that your data are kept up-to-date and processed securely.
Here below we provide you with some general information regarding the processing of personal data on our system. Specific information about the processing activities of ETC other than the ones associated with this system will be provided separately.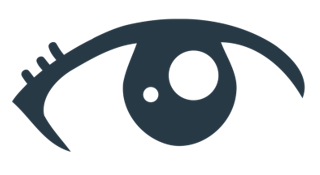 ETC AI solutions USERS rights related to your personal data.
When your personal data is processed by the ETC, you have the right to know about it.
You have the right to access the information and have it rectified without delay if it is inaccurate or incomplete.
You can ask to have it blocked under certain circumstances.
You can also object to it, in certain circumstances, on grounds relating to your specific situation.
You can request that any of the above changes be communicated to other parties to whom your data have been disclosed.
You have also the right not to be subject to automated decisions (made solely by machines) affecting you, as defined by law.
You have the right to receive your personal data in a standardized format in case you wish to transfer it to another controller (data portability).
You have the right to complain at any time if you believe your data protection rights have been breached.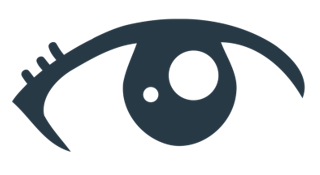 How to exercise your data protection rights at the ETC
If the ETC is processing your personal data and you would like to exercise your data protection rights, please send us a written request either by e-mail ETC-DPO@etc-ai.com or to our local DPO by post in a sealed envelope.
In principle, we cannot accept verbal requests (telephone or face-to-face) as we may not be able to deal with your request immediately without first analyzing it and reliably identifying you.
Your request should contain a detailed, accurate description of the data you want access to. When there are reasonable doubts regarding your identity, you might be asked to provide a copy of a document, which help us to verify your identity. It can be any document such as your ID card or passport. Should you provide any other documents, personal details such as your name and your address should be in clear in order to be able to identify you, while any other data such as a photo or any personal characteristics, may be blacked out.
Our use of the information on your identification document is strictly limited: the data will only be used to verify your identity and will not be stored for longer than needed for this purpose.

Your personal data and our website
The ETC website (www.etc-ai.com) is our most important communication tool. Here we communicate our work such as our guidelines, recommendations, best practices, advice, opinions, and decisions. In addition, we communicate data protection news and information about data protection topics to the general public as well as our more expert audiences.
Some of the ETC services offered on our website require the processing of your personal data.
We processed personal data collected on ETC system and our Website for the following purposes:
– to enable you to have access to Candidates or Asset Guards Sessions. We only use technical session cookies to detect if the user supports JavaScript or not, and
– when you send us a request or a complaint through our website or by other means, only for the purpose of the management of this request of complaint;
We do not reuse the information for another purpose that is different from the one stated. We will never divulge your personal data for direct marketing purposes.
Under certain conditions outlined in law, we may disclose your information to third parties, (such as the European Anti-Fraud Office, the Court of Auditors, or law enforcement authorities) if it is necessary and proportionate for lawful, specific purposes.
As a rule, we do not keep your personal information for longer than necessary for the purposes for which we collected it. We may keep your personal data for a longer period for historical or scientific purposes with the appropriate safeguards in place.

How to Become Compliant as a SaaS Company?
GDPR – ETC HIRE Checklist as a SaaS
Even though ETC AI is an American company since we offer our services to users within the borders of the European Union, Asia, Latin America, Africa, and Oceania, we are must comply with the rules of the GDPR worldwide. And since data handling and processing is a core activity for us as a SaaS solution, compliance is our priority.
Meanwhile, becoming compliant with the GDPR on a worldwide basis is no small task, it is a difficult task. On May 25, 2018, the GDPR went into effect in the European Union and since that day.
The ETC – GDPR checklist is permanently updated to comply and not as a definitive guide. If you want professional and legal advice on this matter, you should instead ally with a data protection lawyer.
But first, here is a short overview of what SaaS and the GDPR actually mean – for the ETC potential Clients and Candidates, who are unfamiliar with both terms.
ETC HIRE as a SaaS, clients do not have to deal with hardware, software, middleware, etc., because it is the SaaS vendor who manages all these issues. And instead of paying a huge lump sum, you pay for access when working with our solutions.
ETC HIRE only needs a web browser and internet access to be used by companies. This means that as soon as you have paid for test access, you can immediately start using the program.
When you use an ETC HIRE SaaS Test service, all your work is stored in the cloud. This decentralized type of storage makes it possible to mobilize the workflow, as you can freely access your work material just by logging into the online software.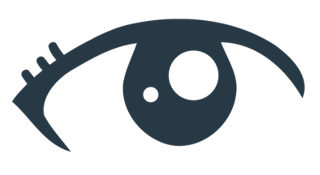 What is the GDPR?

The GDPR, an abbreviation for General Data Protection Regulation, is a data law that was introduced in the EU on 25 May 2018. The purpose of the GDPR is to provide data protection to citizens in EU countries and to provide them with more control over their personal data. In practice, this will be done by controlling how companies and organizations handle personal data.
ETC AI is required to register and monitor data processing. The GDPR requires that we have a complete overview of how data is processed within the organization's boundaries.
This applies both internally to ETC AI (the organization), and externally, companies that collaborate with ETC AI. According to the GDPR, the organizations, as well as the third parties, must be able to explain what data is being processed, what the purpose of the data processing is, and to which the data is transferred. Data can be transferred to other organizations, but only if they are compliant with the requirements of the GDPR.
In addition, we register and save all candidate's consents to prove that they have given their explicit consent. With the introduction of the GDPR, it is forbidden to process personal data unless the user has explicitly agreed to this.
The ETC HIRE user consent is given voluntarily, and the purpose to collect Question-Responses video recordings with the purpose to extract and collect data from Microexpressions, Voice Tonality, and their Transcripts to determine Emotional stages and the trends and patterns of the Job Opening Candidates. The ETC HIRE user gives his or her consent before the data collection and processing can begin.
ETC HIRE candidates can request access to the data that ETC AI has collected about them, and they also have the right to withdraw their consent and have their data deleted. If a data leak happens, ETC AI will notify the data authorities and the affected persons within 72 hours.
Though the GDPR is still a relatively new regulation, enormous fines have already been levied on non-compliant organizations, so ETC AI takes this matter very seriously.
If you have any comments about this issue, please contact us at contact@etc-ai.com