By Ben Beckhart
While I was growing up I believed that earning respect as a leader was showing that I was stronger, smarter, more knowledgeable, and charismatic. I even thought that being feared would earn me respect as a Leader.
I was wrong.
I learned that I could earn respect by having my behaviors be an example of genuine selfless, humble yet courageous behaviors, among others.

And importantly, I learned that treating everyone with trust, dignity, and respect earned me the same as a leader.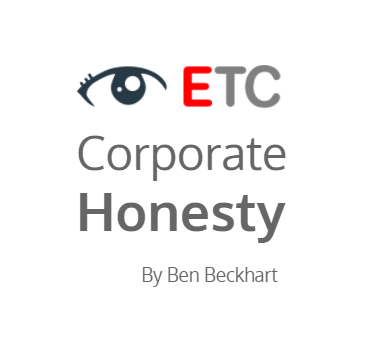 Thought provoke – SPEAKER – AUTHOR
A bi-cultural leader, international business builder, and skilled negotiator. Ben is passionate about liberating the human spirit, helping businesses grow in the face of adversity. Restless in inspiring an entrepreneurial spirit within organizations, helping the executive leadership team define strategy, and building "Character Leadership" within organizations.
ETC Corporate Honesty by Ben Beckhart
Ben Beckhart is a business adviser, mentor, coach, and entrepreneur. Ben is the former CEO and Country President of several multinational companies that include Metco Inc., ACH Foods, Wrigley, General Mills, Disney, and PepsiCo Foods International. He serves on several corporate boards and mentors for Endeavor and coaches for the Simitri Group International. Ben understands the importance of nurturing character to build a lasting organization. He has lived by this principle of leading with character, learning along the way. His life experience put him in situations where doing the right thing is not apparent. Ben has the scars to show for it. Ben is a graduate of the Wharton School at the University of Pennsylvania and of the Harvard Business School.
ben@beckhartengendra.com – benjaminbeckhart@gmail.com